This past week I have been working hard and I have most of my tools moved into my new shop space, it's so exciting! First I insulated the walls then put 1/2" plywood up. After that I painted the plywood white with a eggshell latex paint which really made the shop brighter and appear larger after two coats (I still have some touching up to do, but I wanted to get my tools in there).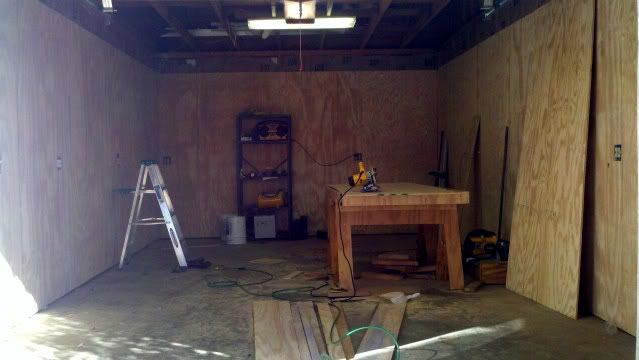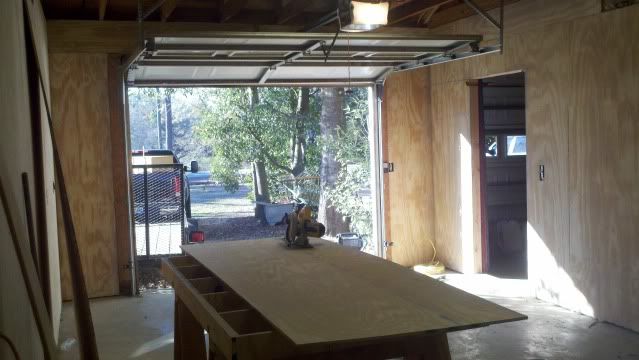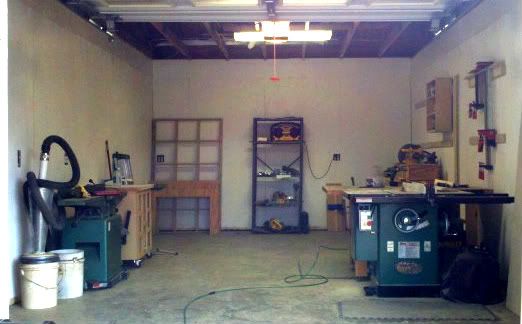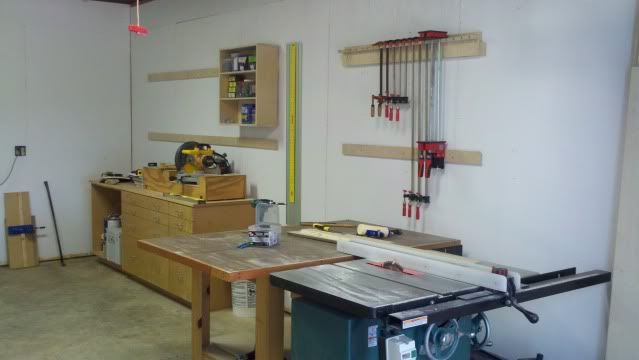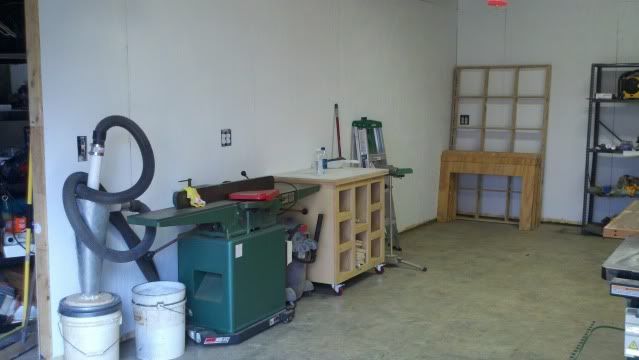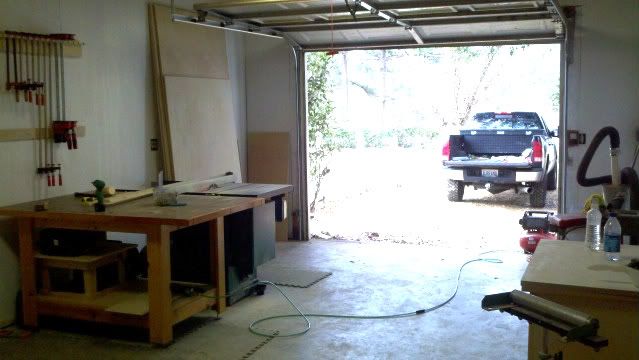 It feels so good to get my tools in there!
The next few things I am working on are my french cleat system and my lumber rack. I am putting french cleats where ever I can and hanging whatever I can on them. This way everything in my shop can be moved around without much trouble with the only things being permanent on the wall are the lumber rack and the ladder to the attic. You can see where I have already hung a small cabinet and a clamps on my french cleats. The clamps had no where to hang and were taking up valuable space rght off so I made up a quick holder for them. Also, I needed a place to put some fasteners so I made up the small cabinet to hold my hardware.
My lumber rack will be located above the jointer and my unfinished router table. I am making it out of 2x4's and 1/2" plywood, it is pretty simple but should do the job nicely.
Moving into my new shop I will be building lots of new shop furniture and jigs, most of which I will try to make videos on. This afternoon I hope to be able to complete my lumber rack and have a tutorial video made and uploaded by Wednesday. I already have all of the parts cut for the rack I just have to get to videoing!